Music gives peace and enjoyment both at the same time. Many music festivals happen at a very large scale all around the world. In this article we have mentioned few top music festivals which are lined up for the year 2019.
Summer fest – It happened in Milwaukee, WI. The time was June 26-30 and July 2-7. It is known as the biggest musical festival in the world. There are 12 stages with individual concerts going on in every stage. It has 800 acts from major stars to local groups. The biggest shows are by Bon Ever, Jennifer Lopez, Zac Brown band and many more.
Pitchfork Music Festival – It happens in Chicago. The time for this event was July 19-21. It features some interesting, on trends names in new music, among legends. The headlines of this event are HAIM, The Isley Brothers, etc.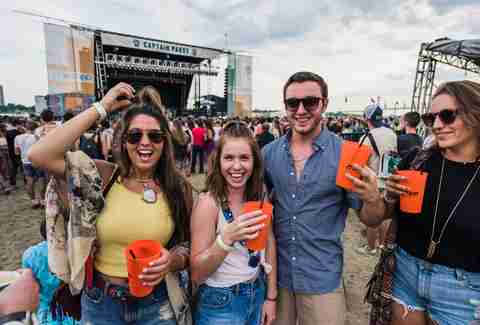 Mo Pop – It happens in Detroit, Michigan. The date for this is July 27-28. It is like an homage to the underrated cultural center that is Detroit, highlighting the passion for music and local artisan businesses. The headliners for this event are Tame Impala and vampire weekend, Ella Mai and many others. The open space gives a free feeling and urge to dance and sing.
Lollapalooza – It happens in Chicago, IL. It is the summertime bash of Chicago. The date for the event is August 1-4. The four days are filled up with popular mainstream and buzz worthy indie artists who provide non stop music throughout the sunny afternoon. The headliners here are Ariana Grande, Twenty one pilots, The strokes, etc.
Outside Lands – It happens in San Francisco, CA. The time for this event is August 9-11. Here you will find new bands, electronic music, DJs to dance and many more attractions. The headliners are Paul simon, Childish Gambino, etc.
Riot Fest – It happens in Chicago, Illinois. The date for the event is September 13-15. If you love emo, alt rock, and pop punk music, than this fest is the best for you. The headliners are Blink 182, Slayer, Bikini Kill, Patti Smith, ween, Violent femmes. It all gets to you for dancing.
All these events have some fees to enter. You can go with your friends and enjoy to the fullest. We hope this article has given you idea of where to go next for experiencing great music. Pack your bags and start your musical journey.
KEEP ROCKING!